Respiratory, Inflammation & Autoimmunity Innovative Medicines Biotech Unit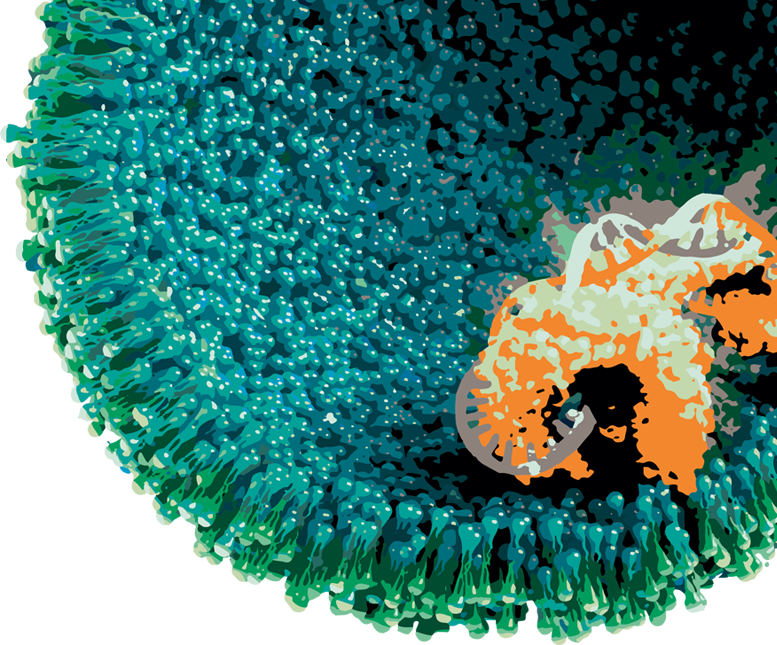 Scroll Down
Reshaping AstraZeneca Respiratory Research
Respiratory is one of AstraZeneca's main therapy areas. In our early research, we work to understand, treat, modify and ultimately cure respiratory disease with an emphasis on asthma, COPD, Idiopathic Pulmonary Fibrosis (IPF) and Chronic Cough. Our strategy is focused on three mechanistic and complimentary areas in chronic lung disease: Lung Immunity, Lung Epithelium and Lung Regeneration.
To further strengthen our team, we are currently recruiting a number of world-class scientists. Do you want to join us?
View all jobs
Aiming to understand, treat, modify and cure Respiratory Disease
---
Lung immunity is an area of a scientific excellence in our respiratory research group. We discover disease modifying therapies that reverse the immunological imbalance in the lung, focussing on immunomodulation, lung microbiome and cell metabolism and plasticity.
Once considered merely a physical barrier to the environment, we now better understand the active role of the lung epithelium. Our research goal in lung epithelium biology and lung regeneration is to restore normal tissue architecture and lung epithelial integrity and investigate the mechanisms of cell senescence in the pulmonary epithelium within populations at risk for COPD and IPF. Along with targeting aberrant epithelial biology, lung fibrosis and restoring an appropriate immune response in the lung, we hope to promote lung regeneration in all chronic lung diseases.
We have recently announced the formation of a new Target and Translational Science department. This state of the art department will leverage contemporary genomics and other 'omics, clinical back translation, artificial intelligence and data science to strengthen our target science and human validation approaches, translate model system findings into man to increase confidence in our portfolio, deliver precision medicine hypotheses aligned to development plans and work closely with our Early Clinical Development colleagues to build clinical disease knowledge.
Who we look for
If you want to be part of bringing new innovative respiratory medicines to patients and are looking to develop and build your scientific expertise and exposure, AstraZeneca can offer you a unique collaborative environment in which to succeed. To further strengthen our expertise and capacity in each of these strategic research areas we are currently recruiting a number of world-class scientists in the following broad respiratory areas:
Medicinal, Analytical and Computational Chemists
Experienced drug discovery and early development project leaders
Translational Science Leads
Target Validation Leads
Biomarker Discovery Scientists
Target science leads
Inhalation drug discovery and development experts

Bringing the best from two worlds
Our Respiratory research is mainly carried out at the vibrant AstraZeneca Research site in Gothenburg, Sweden. However, collaboration is a way of life for us. Extensive collaboration with our AstraZeneca colleagues in Cambridge UK, the MedImmune research units in Gaithersburg and Cambridge, as well as numerous academic institutions and partners around the globe gives us access to a worldwide network of expertise and innovation. Our external collaborators expand both academic and biotech organisations including Imperial College London, Pieris, Bicycle Therapeutics, Ethris and many more. We aim to be flexible, responsive, open and honest and look for people, companies and investigators who share our collaborative spirit and high scientific standards.
---
Read more about some of our collaborations
A collaboration with Imperial College London (ICL) to establish a Respiratory Pharmacology Hub at the ICL campus in London was signed in 2017. Read more
In 2017, we signed a multi-target collaboration with Pieris Pharmaceuticals,
Inc. to develop novel inhaled drugs that leverage Pieris' Anticalin® platform. Read more
Also in 2017, together with MedImmune we announced a five-year strategic collaboration with Ethris GmbH, a leader in messenger RNA (mRNA)-based therapeutics. Read more
---
---
Working at AstraZeneca Gothenburg
Visit here for more information about the AstraZeneca Research site in Gothenburg and about living in Sweden.
For more information on working at AstraZeneca, please visit https://careers.astrazeneca.com
---
Move to Gothenburg
---
Meet our people

Maria Belvisi

Alex Mackay

Katerina Pardali
Latest Jobs
There are currently no jobs at the moment.
Sign up for job alerts
If you would like to sign up for email job alerts for future roles with AstraZeneca or MedImmune you can do so using the form below. We will only use the details you provide below to inform you about future vacancies that match your search criteria if and when they become available. The details you provide on this page will not be used to send unsolicited communication and will not be sold to a third party.
You can select as many categories and locations as you wish.