The success of AstraZeneca is founded on innovation and creativity. We know that a team is at its most creative when it is made up of people who think differently from one another, in an environment where different views and perspectives are welcomed and valued. This shared creativity unlocks challenges and brings new solutions. It fosters continuous innovation, constant learning and propels our growth – for individuals in the team as well as for our company.
At AstraZeneca, we encourage each member of our team to understand who they are and what makes them unique. Bringing this different thinking together and building a consciously inclusive culture is fundamental to our success in bringing the best medicines to patients as quickly as possible. It is who we are and why we are here.
We monitor our Diversity and Inclusion performance through the tracking of relevant Key Performance Indicators, which are reported to the Senior Executive Team, the Board, our Annual Report and in our Sustainability Report.
Women as Leaders Programme
AstraZeneca has worked with Ros Taylor Company for the past two years, partnering with them to deliver our Women as Leaders programme which aims to provide early to mid-career women with strategies and skills aimed at boosting & accelerating their development (and thus their potential).
Balance the SySTEM
'Balance the SySTEM' is a collaboration between three UK biopharma companies - Amgen, AstraZeneca and GSK in partnership with the UK Government Equalities Office (GEO) and UK Women's Business Council (WBC) to provide support, guidance and practical tools to help small to medium enterprises (SMEs) in science, technology, engineering and maths (STEM) offer a more Gender-balanced work environment.
Employee Resource Groups (ERGs)
Our Employee Resource Groups (ERGs) connect like-minded people across AstraZeneca and allow peer-to-peer support on a range of topics. They are voluntary, employee-led groups that encourage an inclusive atmosphere.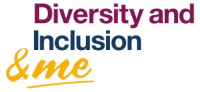 Sign up for job alerts
If you would like to sign up for email job alerts for future roles with AstraZeneca or MedImmune you can do so using the form below. We will only use the details you provide below to inform you about future vacancies that match your search criteria if and when they become available. The details you provide on this page will not be used to send unsolicited communication and will not be sold to a third party.
You can select as many categories and locations as you wish.